Secure Client Portal
Abrams Business Management Services is pleased to provide secure client communications and document sharing for all existing clients through Verifyle.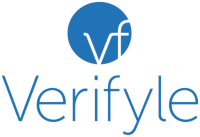 Verifyle maintains the highest security protocols (HIPPA, IRS, etc.) and you can rest assured that whatever you share with ABMS through this Client Portal is completely confidential. Verifyle offers ultra-secure-document sharing, storage and messaging along with digital signatures (i.e., eSignatures). Verifyle uses patented encryption technology that requires the interaction of six unique encryption keys every time an item is viewed or shared in Verifyle while most other cloud storage options use a single 'master' key which can be easily hacked.
For additional information, please visit:
www.verifyle.com/compliance.html
www.verifyle.com/security.html
**NOTE: If you are an existing ABMS client but have not yet accessed Verifyle, please send an email to: info@abramsbms.com with "Verifyle Access Requested" in the Subject line. Please be sure to include your name and business name, if applicable, in the body of the email. Once we receive and validate your request, you will receive an email from the Verifyle portal so that you can create your user identity on Verifyle. You should receive a welcome email within 1-2 business days of your request.
EXISTING CLIENTS: Please access your secure Verifyle portal HERE